Mr Hilton ∼ 
19-11-2014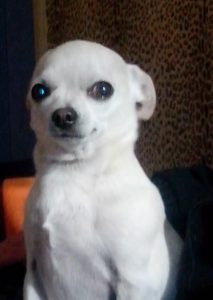 Two ears appear over the edge of the bed.
Then suddenly disappear.
Four paws land on the edge.
Now tucked up under the sheets.
Mr Hilton's place is cuddled up.
Where the world doesn't interfere.
On the couch, his pen or cuddled in the bed.
Mr Hilton has his own little way.
From cranky pants, growly bags
even Dobby, his characters always the same .
Giving his love and always being there.
He showed us what he couldn't say.
Our pal is what Mr Hilton was
Now God can touch your ears
As you now give that love
in your own special way.
Blessing the time we had you
As we wipe away our tears.
Bless you our wee man.
Anne Marie & William Cleave