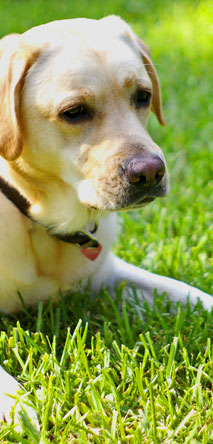 Pets Ever After is a family owned business based in Wakefield. We provide a complete after death pet care service for families in the Nelson / Tasman regions of New Zealand. This includes free pick up of your pet's remains from your vet or home to be transported to our crematorium.
Tracey and Patrick Day were personally approached to take ownership of Pets Ever After because of their years of experience in the funeral and memorial industries. They also run Tasman Monuments and Headstones, formally G Miller and Sons Monumental Masons.
At Pets Ever After we understand that your pets are valued family members, and they deserve to be treated as such. Our hope is that by providing a caring and respectful final departure for your cherished companion, you will be comforted in the knowledge that you did all you could to honour their life. Allowing you to say your final goodbyes, and helping you to gain a little closure during the grieving process.
As registered members of the NZ Pet Crematorium Association  (NZPCA), we are held accountable for the way in which we conduct ourselves, our staff and our business. We are also the only pet crematorium currently operating in the Nelson/Tasman region, so you can be confident that you will be placing your pet in the hands of very caring and supportive professionals, who will take the utmost care of your companion and make the pet cremation process as easy and stress free as possible.
Please contact us if you would like to discuss your options.